The best Yoga Group classes in Bangalore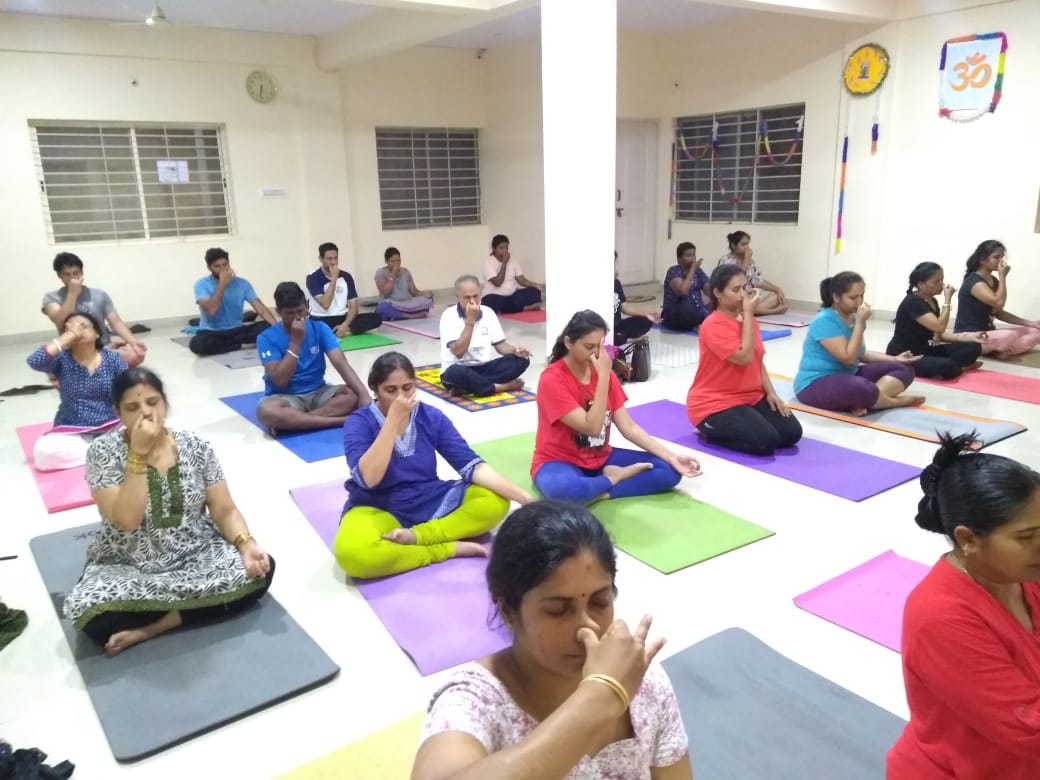 One of the excellent yoga group classes in Bangalore The science of good and healthy living is "Yoga". Yoga helps to bring a balance in mental, physical and emotional health of an individual
.
Yoga for Today's generation is the most valuable gift of our culture. similarly In the current scenario with the advancement of science and technology, man is at comfort zone for his basic necessities. 
ASHA YOGA is
an emerging Institute in north west Bangalore with a vision to provide dedicated and result oriented yoga services to all those who are looking to be fit physically, mentally ,emotionally  and spiritually using a completely holistic approach. 
We are a team of certified yoga teachers and provide either one to one yoga classes, online yoga classes or 
group yoga classes in Bangalore
  . We provide classes for
Therapy yoga

power yoga

Hatha yoga

traditional yoga

Ashtanga yoga

Pranayama and meditation classes.
We provide sessions of our unique
daily yoga classes in Bangalore
and you can experience the power of coordinated breath patterns with your practice. The practice of Yoga brings harmony between breath and body to enhance your health and positive approach to life .
Our unique Holistic and Integrated Daily Yoga program which works not only on the physical body, but also ensures growth at a mental, emotional and spiritual level.
 In the same way for Healthy Living. Daily Yoga includes Yogic Flows, Vinyasa Sequences, Ashtanga series, Classical Asana Practices, Pranayama, Bandhas, Mantras and many more.
"You cannot always control what goes on outside, indeed you can always control what goes on inside."
"first and for most Yoga is not a work-out, it is a work-in. And also this is the point of spiritual practice; to make us teachable;
last but not the least to open up our hearts and focus our awareness so that we can know what we already know and be who we already are.
To conclude If you are looking for
Daily yoga classes in Bangalore
then Asha Yoga provides the finest  yoga courses in Bangalore.
To sum up we are offering a wide range of yoga classes for men, women and children.